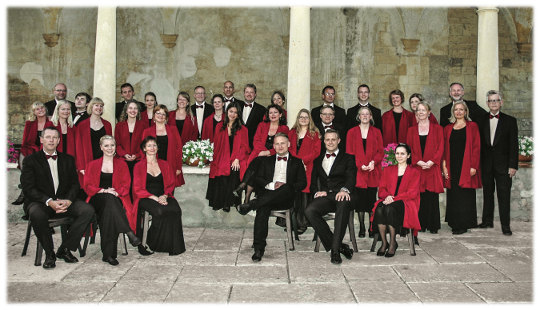 We are looking for new singers!
The University Choir Lille MUKO is looking for new, talented singers:

Altos, 1st tenor, and 1st bass. In addition, we are looking for singers of all voice types for the choir's assistant list.

Lille MUKO's trademark is the lyrical interpretation of the Danish song treasure. However, we perform a lot of other nice music, from works for orchestra and choir to a cappella music. We give concerts in Denmark and abroad and Ole Faurschou is our conductor.

This fall we will perform music by Niels La Cour, Per Nørgaard and Arvo Pärt. Before our a cappella Christmas concerts, we will participate in Fauré's Requiem, and we will salute December with our traditional and popular "Jul på Dansk" (= "Danish Christmas") in Holmen's Church, Copenhagen.

We practice every Thursday night in Østerbro and also gather occasionally for weekend rehearsals.

If you have a well-developed singing voice, are good at reading sheet music and would like to get involved in one of the country's best amateur choirs, please write to . You can also call (+45) 30829830 to the choir's chairperson Mette Kristensen, if you have any questions.

We are looking forward to hearing from you!

Last updated on the .